"Parents are invited to help design better child healthcare, explore virtual rehab games and register for baby first aid classes at a White City event."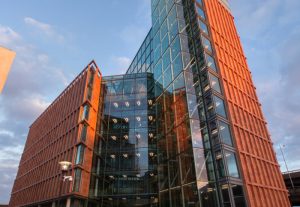 The event 'How do you help your unwell child?' takes place on Wednesday 23 May at the White City Community Centre and is organised by Connecting Care for Children (CC4C) and the Imperial
Imperial College Centre for Engagement and Simulation Science (ICCESS).  The event is aimed at parents in the White City and surrounding communities to find out how the CC4C team, part of Imperial College Healthcare NHS Trust (ICHT), can better support families who use healthcare services in the area.
The event will feature a sequential simulation of the journey a mother makes through the healthcare system when her child becomes ill. The simulation, organised by the ICCESS team, involves re-enacting key points in a patient's journey, with clinicians from ICHT performing the roles they do at work and actors playing the roles of patients or family members.
Read the full article here.